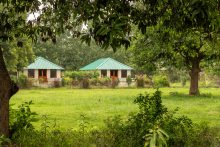 Espire Hospitality Group unveils its new resort, 'ZANA Forest Resort, Ranthambore', located close to the Ranthambore National Park and Tiger Reserve, home to the magnificent Bengal tiger. It is the group's second resort under their newest brand, 'ZANA – Luxury Escapes' that launched in September last year. Located at a 3 hours drive from Delhi NCR and just 1 km from the Sawai Madhopur Railway Station, 'ZANA Forest Resort, Ranthambore' is the ultimate destination to experience unhindered opulence and a deep connection with nature.  The newly unveiled resort is a tasteful amalgamation of traditional architecture and modern aesthetic, a contemporary take to immerse travellers in the local beauty and distinct character of the destination. Featuring 20 tastefully designed cottages and rooms that merge effortlessly into the lush surroundings, the resort offers a variety of exclusive activities like golf putting, tennis court, badminton court, velcro football, football billiards, karaoke, movie under the stars, yoga, cycling and much more, perfect for the much desired break. The all-day multi-cuisine diner 'Mayfair' is a place to sit back and relish an unmatched menu that is nourishing and delectable. The outdoor dining spaces on the other hand, are simply picture-perfect and best suited for magical dining experiences.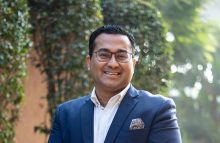 Akhil Arora, Chief Executive Officer, Espire Hospitality Group, said,  "We are extremely thrilled to add this ultimate forest resort that offers stunning accommodation and exclusive offerings. In line with the ZANA philosophy, we have created experiences that are new to the Indian hospitality landscape and will give our guests many stories to tell and reasons to return. This launch marks a significant milestone for our ZANA portfolio's expansion and will be followed by two more openings in Kasauli and Rishikesh this year, and Jim Corbett in Q1 2024."
'The new Delhi – Mumbai expressway has reduced the travel time from Delhi NCR to Ranthambore to just 3 hours now, and therefore the already popular destination Ranthambore is expected to become the first choice for quick weekend getaways and ZANA Forest Resort, Ranthambore is sure to become the preferred option for the travellers', he further added.